As a surprise to Teton and Moose, Timber and Grey Wolf planned a 4-wheeling trip in Box Canyon during our visit to Arizona. Teton had been ATVing in the past, but this was Moose's first time and she was excited as ever. With long pants and sturdy shoes, we got in the car to head to Florence, AZ where we would begin our journey.
Our meeting place, in a dirt parking lot, is where the guides were awaiting our arrival. We filled out our paperwork to the sounds of target shooters in the same parking lot. After picking out our bandanas, helmets, and goggles, we received a quick safety debriefing from our guide and hopped on the vehicles. Due to the clouds of dirt the 4 wheelers produce, we were advised to stay 30 feet away from the ATV in front of us.
Our journey began on wide, concrete roads as we approached the canyon lands. After about an hour, we found ourselves driving cautiously through narrow valleys and over large rocks. The guide encouraged us to go slowly over these parts and to follow his wheel tracks exactly to avoid falling or flipping the ATV.
An hour and a half in, we were taken up a large hill to pause for a break. Our guide passed out ice cold waters and chocolate bars which we enjoyed while soaking in the sights. At the base of the hill stood an old pony express depot that was used by Wells Fargo Stage coaches ages ago.
At this point, we turned back to return to the parking lot the same way we came. On our way back, a group of hunters in another all-terrain vehicle waved us down to ask if we had ever seen a wild hog. They proceeded to lead us to the back of their buggy where they showed us their morning's trophy. They had been out early in search of javelinas and were lucky enough to nab one.
As we made our way back through the canyon, our guide stopped to show us some Indian Hieroglyphics that can still be found throughout Box Canyon.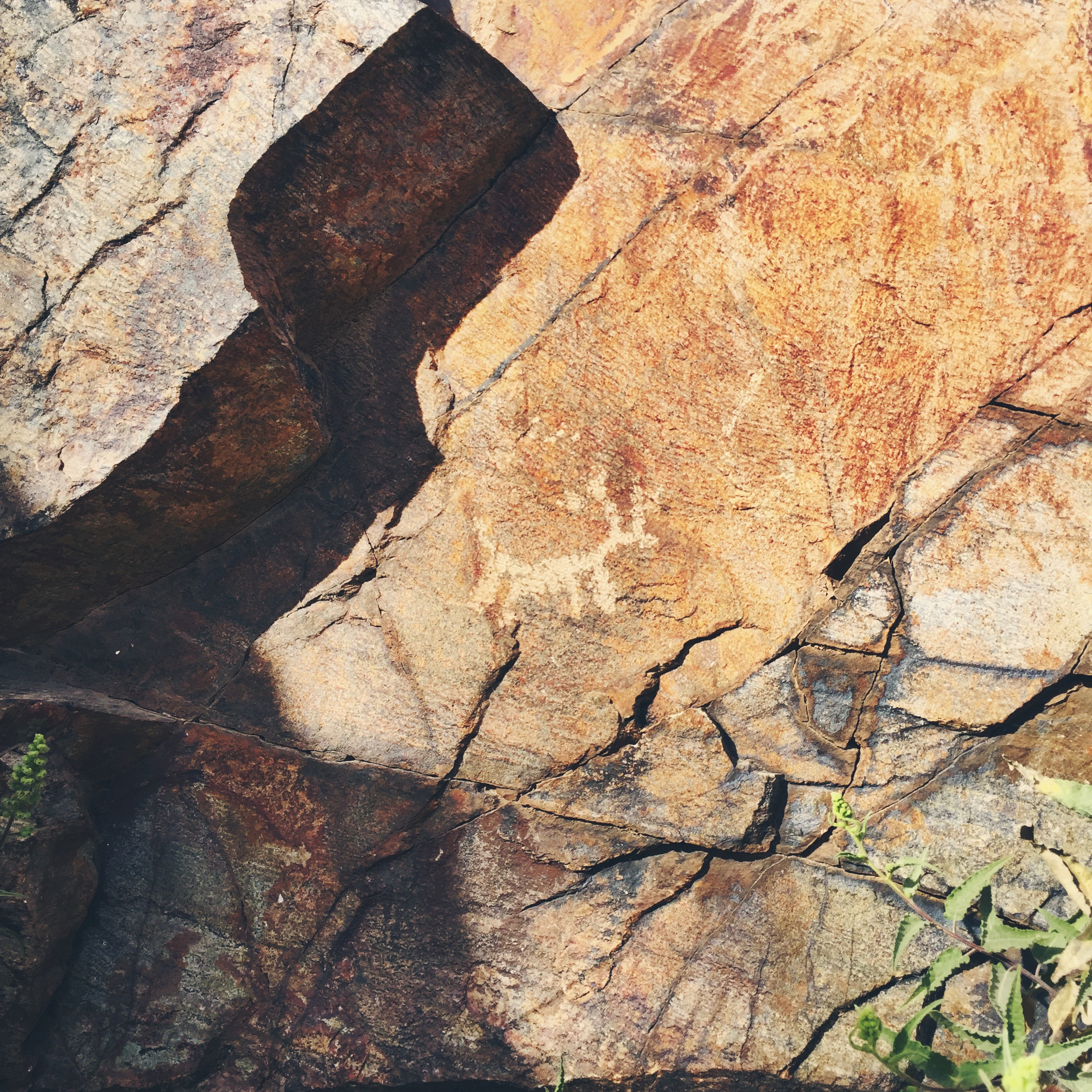 Teton, Moose, and Grey Wolf found themselves more comfortable with the bikes and hung back from the rest of the group to fulfill their need for speed! Taking side ramps and hills made for a fun and dirty ride back.
After arriving safely back at the parking lot, we returned our gear and patted ourselves to remove as much dirt as possible before getting back in the car.